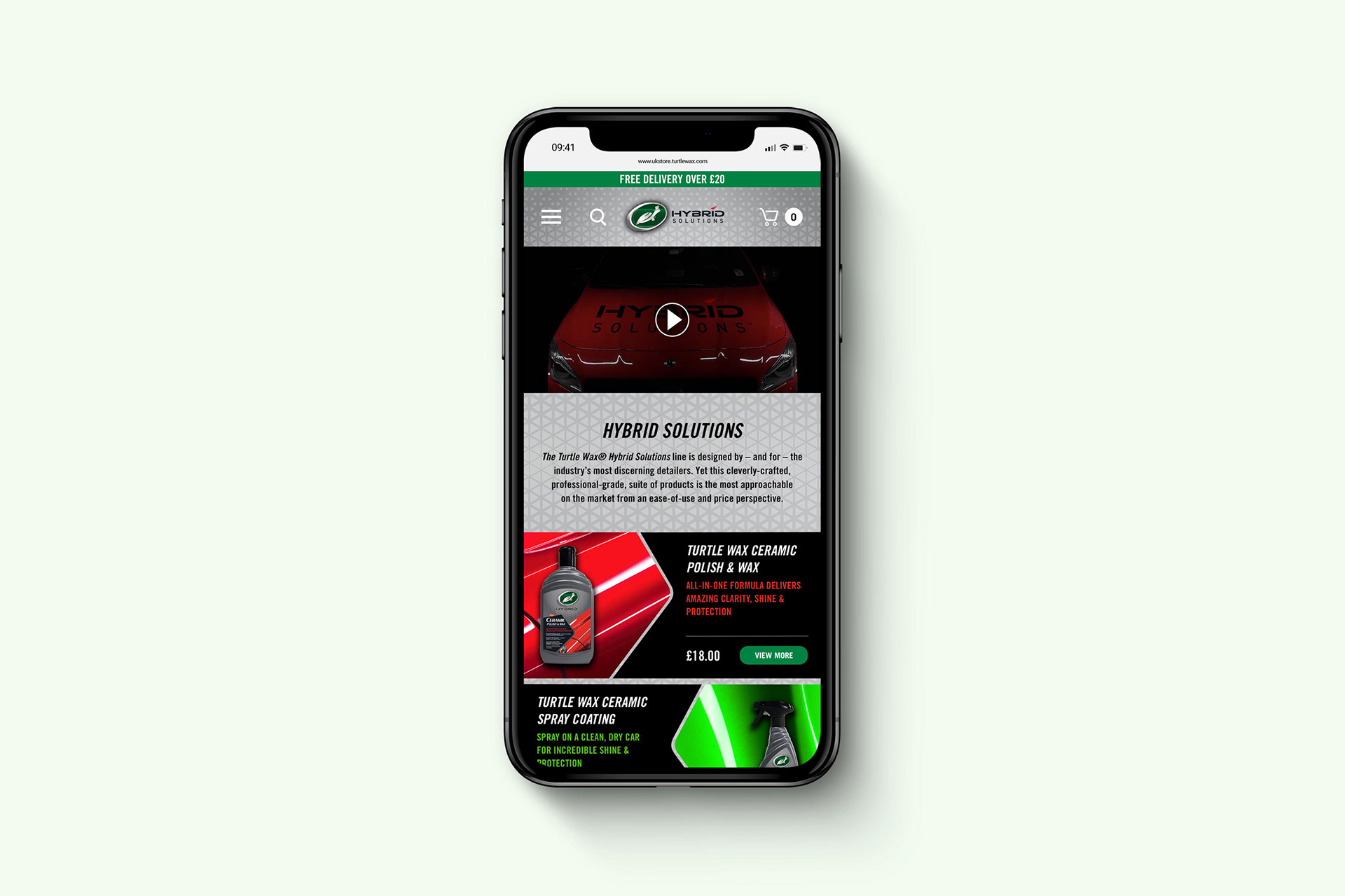 Turtle Wax
Hybrid Solutions
Agency: 
Mosquito Digital
Discipli
ne: 
Branding & Web Design
Design a microsite for auto care company Turtle Wax promoting their new product range 'Hybrid Solutions'.
The brand's essence has been communicated by utilising elements from the product's packaging. This approach clearly defines and promotes the specialist capabilities of each product within the range.